What's in the Memorial Centre?
Simplified Floor Plan
Click anywhere on the plan to download a larger version on a pdf document.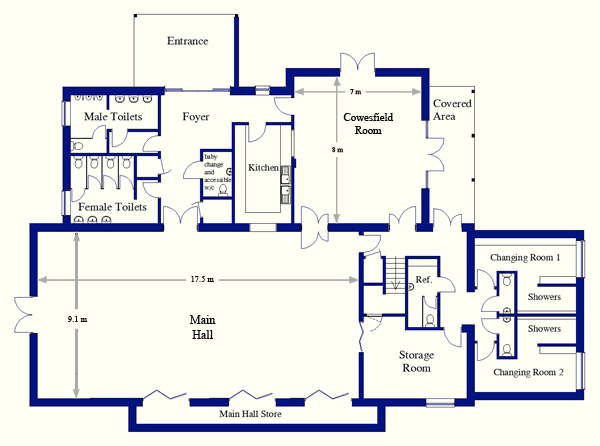 Plan includes dimensions of the two primary hireable rooms (Main Hall and Cowesfield Room)
Main Hall
The multipurpose Main Hall can be used for various kinds of sports, social events, meetings, concerts, lectures, and seminars etc. It measures 17.5 by 9.1 metres, and can accommodate up to 150 people. WiFi is available throughout the building. For a panorama view of the interior of the Main Hall, click here.
Cowesfield Room
The Cowesfield Room measures 8 by 7 metres and can accommdate up to 50 people for meetings etc. We hope to add a panorama soon, but in the meantime here's a photo taken shortly before the Memorial Centre opened.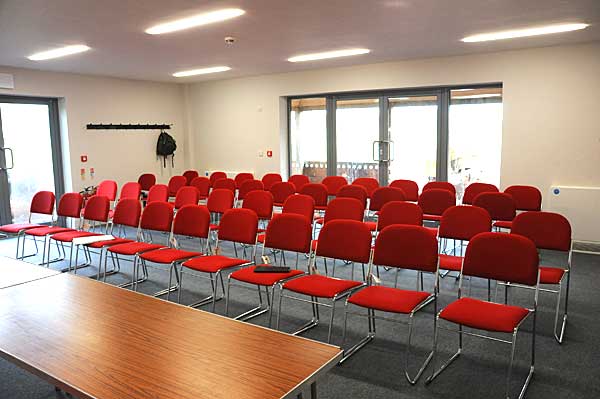 Other Interior Photos
For a full photo gallery of the Memorial Centre interior, click here.